Oh woe is my blog! Poor neglected blog! Fortunately the Sweet Shoppe Blog and the fun personality quiz have given me the perfect excuse - I'm shy!! :) Well that is definitely debatable but whatever excuse I can take for being such a lousy blogger - I'll take! :) Here is the result of this cute quiz over at SSD's blog.
Of course my biggest excuse of all is the 3 little nuts for whom I spend my day waiting on and playing with! :) Speaking of which, here are 2 layouts to share that I did last night featuring two of them! The first is of Eli at the Botanical Gardens last weekend. I love the halo of hair! The kit is Heather Roselli's fun "Lucky Stars" and "Lucky Stars Add-On" available at Sweet Shoppe designs.
Next is a layout I did of Aidan playing with the fountain at the Botanical Gardens. He has always been fascinated with it! The kit is Melissa Bennett and Amanda Rockwell's "Got Boys?" available at ScrapArtist!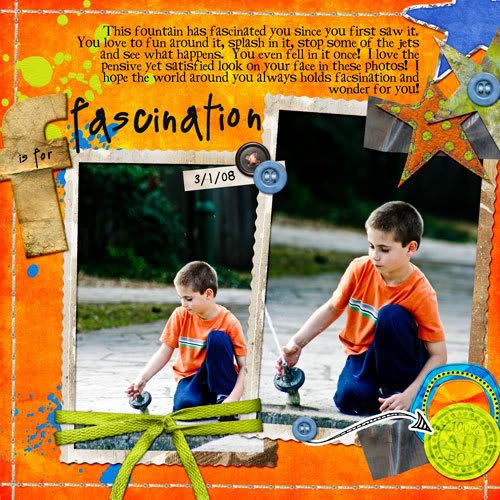 Thanks for stopping by! Hope you have a great day! And stay dry if you live in the South Texas area!